Watercraft Insurance Made Easy
Servicing Arizona & California Communities Since 2001
Watercraft Insurance is easy with Jim's help!
Boats, Yachts, Jetskis, Pontoons – We have you covered
We offer all the latest watercraft insurance optional coverages like OEM Parts & full replacement cost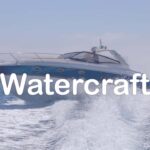 Your watercraft may be one of your most significant assets and ensuring you have the proper protection in the event of a covered loss like an accident, theft, fire, vandalism, or sinking is essential to protecting all your assets. Liability is your best friend when you are out on the water, and boat insurance companies offer it to protect you if you cause an accident and there are injuries or property damage.
We understand insurance can be confusing, which is why we do not just sell you a policy; we ask questions, listen, educate and provide options that make sense.  We work with you to design your boat insurance policy, then shop it with all our boat insurance companies to get you the best price!
OEM Parts
Full Replacement Cost
Layup Months In Storage
Total Loss Coverage
Diminishing Deductible
Enhanced Roadside Assistance
Boat Life Coverage
Bahamas/Mexico Coverage
Safety Course Discounts
Water Sport Liability
Wreck Removal
Pollution Liability
Ready to experience insurance at the next level?