Life Insurance Made Easy
Servicing Arizona & California Communities Since 2001
Life Insurance quote shopping is easy with Jim's help!
We offer all the latest life insurance policies available
Since 2001 I have delivered many life insurance settlements to families. It is one of the most rewarding feelings to know the families were set for the future financially versus struggling unexpectedly.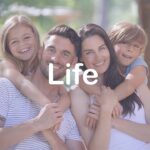 Your life insurance is one of the best asset protection strategies you can put in place. Life insurance provides the solution when you have something precious you need to protect in the event you are no longer around.   Life insurance has unlimited uses, from income protection, mortgage protection, education guarantee,  business continuation, and many more life events.
We understand Life insurance is confusing, and questions like which type of life insurance I need, how much coverage I need, or do I need Term or Whole Life can be confusing at the least. That is why we do not just start quoting out numbers; we ask questions, listen, educate and provide you with options that make sense. We work with you to design your Life Insurance policy and then shop it with all our companies to get you the best price!
10-Year to 40-Year Term Insurance
Income Protection Life Insurance
Mortgage Protection Life Insurance
Retirement Income Planning
Whole Life & Paid Up Life
Indexed Universal Life
Business Life Insurance
Buy-Sell Agreement Life Insurance
Keyman Life Insurance
Ready to experience insurance at the next level?