About The Best Independent Insurance Agent
Servicing Arizona & California Communities Since 2001
What makes Independent Insurance Agent Jim so fantastic?
Our History and Future – Come take the journey with us…
Kreisman Insurance Group was started in 2001 by Independent Insurance Agent Jim Kreisman after spending 20 years in Silicon Valley as a Director Of Information Technology in his last position.  Initially, Jim started a Farmer's Insurance Agency, and later sold it and started a new Independent Insurance Agency to offer his clients a larger selection of insurance companieswithInitially, it was a good ride at Farmers, but with changing economic times, the idea of staying with one insurance company forever no longer made economic sense for our clients.
When you take a look at Jim's online Google, Yelp, and TrustPilot reviews, you will see the word Integrity over and over. We pride ourselves on educating and always doing what's right for our clients. Jim's philosophy is to offer prospects 2-3 options proposals since some clients want the lowest price with great coverage, while others want the Cadilac coverage with every bell and whistle.
No shortcuts here! Everyone client is treated the same, period! Jim is very analytical and has a system for every type of agency function starting from the moment a client first calls! When joining our agency family, the first system you will witness is that we confirm every request when completed with an email, ensuring we never drop the ball! In addition, all agency interactions with Jim are tracked and managed by internal tasks to keep Jim on his toes. Forget to send Jim that document he requested? Worry not; he will have a task to follow up with you. 🙂
Community is an integral part of Jim's DNA! He spends a lot of time and money locally supporting local charities and groups. If you are out in the community, look for Jim supporting Al-Anon, Young Kiwanas, Highschool PTOs, and sports programs. Over the years, he has facilitated over 20 Dave Ramsey – Financial Peace University Classes. A favorite event is chaperoning our local high school students annually to Disneyland, which is always an adventure. Jim's article chaperone guide has gone viral.
Understanding insurance can be like reading a medical journal, which either is impossible or just plain boring. Jim takes the extra time to talk with his clients about insurance and protecting their assets on a conversation level that makes everyone feel heard, understood, and protected.  It just comes naturally to Jim after working with thousands of people over the years. Jim has seen a lot of life-changing claims over the years and that is one of the values he brings to every conversation.  
Meet Agent Jim Kreisman, MBA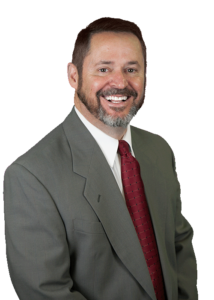 Jim Kreisman
 Your personal Independent Insurance Agent with over 100+ 5 Star Reviews in Arizona (AZ) and California (CA) Since 2001. Clients in Scottsdale, Tempe, Chandler, Gilbert, Sun City, and Mesa… love Jim's professionalism, and so will you!
Jim Answers The Phone When You Call – Test Him!
When you meet Jim, you will find an Independent insurance agent dedicated to his clients and the local community. Jim is the one in the room with a big smile and is always involved somewhere in the neighborhood. He donates thousands of dollars sponsoring community sports teams,  served as the Webmaster for the Desert Mountain High School PTO, is a charter member of the Young Kiwanis Professionals, is involved with Boy Scouts, was a Board Of Director on the Arizona Foundation For The Handicap, and has facilitated 20 Dave Ramsey Financial Peace University classes.
Jim has a Computer Science Degree and received his MBA in 1991.  He is well known throughout Silicon Valley for his successful contributions to many High Tech Companies, including NASA, Sun Micro Systems, Wells Fargo Bank, and Quintus Corporation.
After being blessed to participate in an IPO (company going public on the stock exchange) in 1999, Jim followed his dreams. He moved to Scottsdale, Arizona, where he started his Insurance Agency and works with families and businesses to help them protect their assets and plan for the future using insurance products. There is nothing Jim loves more than getting to know his clients and sharing their life experiences, and creating memories. Make sure to ask Jim about his experience when he served as the model for one of his clients while she was getting her Esthetician License.
Customer Service – No Delays
Ready to experience insurance at the next level?