Renter's Insurance Made Easy
Servicing Arizona & California Communities Since 2001
Renter's Insurance is easy with Jim's help!
We offer all the latest Renter's Insurance coverages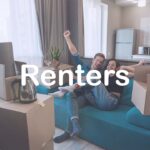 Your apartment houses some of your biggest assets, and ensuring you have the proper protection in case of a covered loss like theft, water damage, fire, vandalism, or a dog bite is essential to protecting all your assets. That is what we do.   Have you heard of Personal Injury? It is one of the most overlooked and essential coverages to provide you coverage in the event you're sued for slander. Check your renter's insurance policy, and it is probably missing. 🙁
We understand insurance can be confusing, which is why we do not just sell you a policy; we ask questions, listen, educate and provide options that make sense. We work with you to design your renter's insurance policy, then shop it with all our companies to get you the best price!
Replacement Cost On Your Personal Property

Increased Jewelry, Guns, Coins, and Collectibles Coverage

Water Backup
Mold and Seepage Coverage
Slander Protection
No Forced % discounts – You Pick
Meet Lease Requirements
Ready to experience insurance at the next level?