Meet Indpendent Insurance Agent Jim Kreisman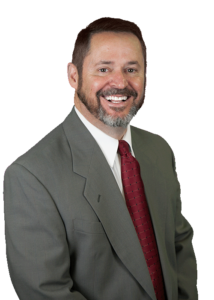 Jim Kreisman, MBA
Position
Your personal Independent Insurance Agent with over 100+ 5 Star Reviews in Arizona (AZ) and California (CA) Since 2001. Clients in Scottsdale, Tempe, Chandler, Gilbert, Sun City, Mesa, and surrounding communities love Jim's professionalism and integrity, and so will you!
Jim Answers The Phone When You Call – Test Him!
When you meet Jim, you will find an Independent insurance agent dedicated to his clients and the local community. Jim is the one in the room with a big smile and is always involved somewhere in the neighborhood. He donates thousands of dollars sponsoring community sports teams,  served as the Webmaster for the Desert Mountain High School PTO, is a charter member of the Young Kiwanis Professionals, is involved with Boy Scouts, was a Board Of Director on the Arizona Foundation For The Handicap, and has facilitated 20 Dave Ramsey Financial Peace University classes.
Jim has a Computer Science Degree and received his MBA in 1991. He is well known throughout Silicon Valley for his successful contributions to many High Tech Companies, including NASA, Sun Micro Systems, Wells Fargo Bank, and Quintus Corporation.
After being blessed to participate in an IPO (a company going public on the stock exchange) in 1999, Jim followed his dreams. He moved to Scottsdale, Arizona, where he started his Insurance Agency. He works with families and businesses to help them protect their assets and plan for the future using insurance products. There is nothing Jim loves more than getting to know his clients and sharing their life experiences, and creating memories. Make sure to ask Jim about his experience when he served as the model for one of his clients while she was getting her Esthetician License.
Customer Service
Jim answers every phone call and takes care of every request.
Claims Coaching
When you have a claim, Jim will help you through the process with his experience seeing just about everything of claims like auto accidents, home fires, and water leaks.
Every Discount
Jim is very analytical and continuously checks to make sure you have all the discounts you are entitled to.
Shopping
Reviewing your insurance and coverages is one of the most critical functions Jim does for all his clients to ensure they have the proper insurance protection.
Auto Insurance
Whether you have a clean driving record or need a little help, we have companies for every opportunity. We even have 15 great companies for Mexico Auto Insurance.
Home Insurance
We offer home insurance for every opportunity, such as a new purchase, claims issues, non-renewals, older homes, manufactured homes, and Tiny Homes.   We can even insure 50M homes.
Home Insurance
Renter's policies are the perfect protection for life experiences.  We offer policies and always recommend insuring with the auto when possible for the combined discount, which sometimes may pay for the renter insurance policy.
Motorcyle Insurance
Jim is an avid motorcycle and side-by-side enthusiast, so when you ask us to insure you, we have you covered with the best companies.
Umbrella Insurance
Hope you never need an Umbrella Policy, but if you do, we have options for the simplest to the most complicated opportunities.  We offer policies from 1M to 20M.
We Find It
We can insure anything you can drive, live in, or work in.
Ready to experience insurance at the next level?