Rental car insurance has been an ongoing debate forever! One agent will tell you absolutely while another will say save your money!  So your going on vacation or need to rent a car locally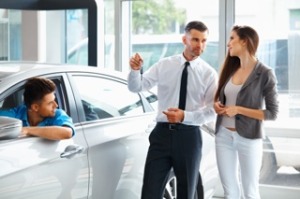 and your not sure if you should purchase the extra rental car insurance coverage the sale associate is pushing or rely on your own auto insurance policy to cover you in the event of a loss.   Some agents know their auto policies inside and out, have connections in claims to get answers, have had a good or bad experiences with rental car claims, or they will have a generic safe answer.
Let's take a look at what we know about the larger rental car companies. 
Many rental car companies are self-insured.  This means they are their own insurance company.  If there is a loss to one of their cars, they will fix it themselves.  If you purchase the rental car insurance coverage they will not subrogate (go back to) your insurance company to recover the costs. They have dedicated people that work on recovering their costs from insurance companies and the person(s) on the rental contract.  They are very persistent and good at what they do!
Loss of use is a new expense that rental car companies are starting to charge in the event of a loss and they cannot rent the car out.  This is a sales technique to get you to buy the extra rental car insurance coverage.  Loss of use is where the rental car company will charge you for the number of days they can not rent the car while it is in the shop begin repaired. The repair bill will be for 5-10 days for loss of use.  The sales associate may tell you that your auto insurance company will not cover it and you will be on the hook.  

They may be right!  Not all auto insurance policies are alike.  Ask your agent if that is covered in your policy. That way there is no confusion in the event of a claim. I suggest using email. 
What are the benefits to purchasing the rental car insurance coverage?
If you are traveling to an area that you are not familiar with like Boston, Los Angeles… or there are other risks like weather, it may be a good idea and money well spent.  If you get distracted and hit a sign, curb… no worry, you are off the hook for the repair. Worse yet, someone puts a nice dent in the rental car while you are sleeping like a baby or having a nice dinner, no problem, you have coverage.
Since the rental car company is self insured, they will not report anything to other insurance companies.
If you have existing accidents on your record, this could be another strategy and worth paying for the extra coverage.
Now lets look at some strategies depending on the auto insurance coverages you may have.
You have liability only insurance on your car.  In this case, you have no comprehensive or collision coverage, so you have two choices.  First you can take the rental car insurance coverage or you can be creative and add comprehensive and collision to your existing liability only policy.  You would only add the coverage for the period you are renting the car.  See my bonus video below for more information on my alternative strategy you will not find explained anywhere else online.
Rent the rental car on your credit card.  Many credit cards will provide you amazing insurance benefits while you rent a car.  Always rent your car on your credit card that provides the best protection.  For example, if you are an American Express customer, read your membership benefits and you may find they allow you to waive the collision coverage on a rental car.  They may even provide total coverage for theft and damage.  Make the call to your credit card company and layer the rental car insurance benefits where possible.
You have comprehensive and collision coverage on your policy.  This is where it can get a little tricky as there may or may not be coverage.  Make sure you check with your agent if your auto policy will extend coverage to a rental car.  DO NOT ASSUME IT WILL!  Auto policies vary greatly between states and insurance companies, so email your agent and get it is writing.  In many cases you may only be subject to your comprehensive and collision deductibles.  Make sure to ask your agent if the Loss Of Use will be covered in the event of a loss. The good insurance companies will tell you that it is covered.  Remember, this is a new expense and many auto policies have not yet been endorsed with language to include or exclude the loss of use coverage.  It is still a grey area in in many auto policies and open to interpretation by insurance company claim departments.
self
Traveling For Business – There are many loyal employees here and just want to help the company save money, but there is a different frame of thought, as the company does not pay your insurance.  If you are traveling for the company and they allow you to take the rental car coverage, it would be advisable to take the extra rental car insurance coverage, because in the event of a claim they will not report anything to your insurance company and keep your record clean.
Bonus Rental Car Insurance Video Strategy – For $2 or less your can supercharge your full coverage auto policy to give you the ultimate protection when you rent a car and and decide not to purchase the rental car insurance.
Questions or need help? Call us today at 480-637-5555.
Legal Disclaimer: Always make sure to check with your insurance agent, insurance company or department of insurance as the information in this video for your state may be different.