Let's Review The Farmers Insurance Discounts…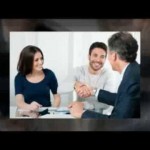 At Farmers, we provide a lot of different discounts on both your own home and auto insurance.  Below we'll take a look at some of the discounts available.  Understand that not all discounts may be available where you live, so make sure you confer with your agent for specific eligibility details.
So the first discount available is for those who have a great driving record.  The thought behind this discount is pretty straightforward.  The safer you drive, the less you'll pay.  So, in the event you avoid any moving violations or accidents for 3 years, you'll be considered a preferred driver and therefore you might be eligible to pay a lower rate, which will be as much as a 20% discount.
Another superb method to get discounts is with our multi-policy discount.  At Farmers Insurance, if you put your auto policy together with your homeowner's policy or auto policy with renters and even a life insurance policy, you may be eligible for a reduction in premium.  The following way to get discounts in your auto insurance is with multi-car discount.  So that is fairly simple, if your household has two or more vehicles insured with Farmers, you'll save money.
Next up is our affinity farmers insurance discounts offered to business and professional groups.  If you're currently employed as or are a retired educator, engineer, scientist, doctor, nurse, dentist, realtor, cop or firefighter, you may be eligible.  This discount can save you money on both your home and auto insurance policies.  If you have your own business and has your general liability or workers comp coverage through Farmers, this may also be a method for you to save money with the business personal lines discount.
We may include farmers insurance discounts to policyholders that are over 55 years old.  To be eligible for this discount, you'll have to complete the approved driver's education course.  After finishing the course you'll just must show us the continuing education certificate that you get so that we are able to apply this discount to your account.
Next up is for those who are have student drivers.  At Farmers Insurance, we reward academic achievement with good student discount.  Now, to be able to be eligible for this discount you will need to provide documentation that they're between sixteen and 24 years of age and that they're a full-time student, either in high school, university or a residential district college.  They will also have to offer their school academic records for the last school semester or quarter showing that they have achieved a number of the following, that they were ranked scholastically in the upper 20% of his or her class, or had a GPA of 3.0 or higher, or were covered on the Deans list or even the Honor Roll.  So, if you provide evidence of any of these three achievements, your girl or boy may qualify.
So, the following farmers insurance discounts are in according to the type of vehicle you drive.  When you drive an electrical or hybrid car, or have recently gotten a new car, you may qualify for discounts.  Farmers also offers discounts if your motor vehicle has a of the safety features such as anti-lock brakes, an anti-theft device, passive restraint equipment similar to an airbag or maybe an automatic seatbelt, or even a few of the newer vehicles that have an electronic stability device.  Therefore if your automobile has a number of those features, you might qualify for added discounts.
So now you know about the many farmers insurance discounts, if you are in Arizona or California, call us today at 480-637-5555 to get your insurance and all the discounts you qualify for.
---
* Disclaimer – Please check with your insurance agent as coverages are different between states and insurance companies.
Topic: Farmers Insurance Discounts
---