What To Expect In Your Farmers Friendly Review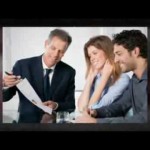 Farmers Insurance is pretty excited to talk with you today about our Farmers Friendly Review and why it is such a vital tool to your families insurance planning.  So what is a Farmers Friendly Review?  You can spend time doing a Farmers Friendly Review as often as you want or at least once a year.  It is check-up meeting between you and the agent to verify your coverage's and resolve your changing insurance needs.  The fact is, there will probably be events in your life that impact your insurance needs such as marital status, the birth of a kid, getting a house, auto or boat, and even setting up a new business.  We recognize that in case you are like most individuals, your insurance isn't exactly the very first thing you're thinking of when these life changes occur.
Well, that's the reason we're here.  It's our responsibility to help you in understanding all your available options and provide guidance in select coverage's that may help protect you and your family.  We are aware that insurance lingo might be quite confusing sometimes that's why the Farmers Friendly Review is so useful.  During our time together, we'll review the main points of your policies, identify any gaps or overlaps in coverage's and verify the appropriate discounts are being applied to your account.
So how many times per year should you have a free Farmers Friendly Review?  Well, we say that you converse with us annually so that we can sit and talk about what's changed with you recently and make sure you have the right coverage.
So go ahead and email or call us at 480-637-5555 today so that we can schedule your free Farmers Friendly Review.
---
* Disclaimer – Please check with your insurance agent as coverages are different between states and insurance companies.
Topic: Farmers Friendly Review
---